Climate Neutral with the greenlimba Forest
Make your company CO2 neutral. Kima-friendly and promotional. We offer you the following bundles:
1,125 kgCO2 sequestration per year, 90,000 kgCO2 sequestration over the life of the trees.
2,250 kgCO2 sequestration per year, 180,000 kgCO2 sequestration over the life of the trees.
5,625 kgCO2 sequestration per year, 450,000 kgCO2 sequestration over the life of the trees.
The CO2 binding values are statistical mean values for a tropical rainforest. You can of course also choose any other graduation of trees from 50 pieces. All prices net plus 19% German sales tax.
For private customers, a selection of tree packages are available here including value added tax:
The Way to Carbon Neutrality
Determine ecological footprint
CO2 binding certificate
receive
CO2 neutrality
as a marketing tool
Climate protection is a "very important" issue for 70% of end consumers (source: German Federal Environment Agency). In this respect, whether a company takes responsibility for its greenhouse gas emissions also influences the purchasing decision. The CO2 bonding certificate from greenlimba confirms to the company that it voluntarily compensates for its unavoidable emissions. This certificate can be used in various ways for one's own marketing in order to differentiate oneself from competitors, to increase (product) acceptance and thus to promote sales.
Contact us for a free consultation: ">info(at)greenlimba.com. After ordering the "tree package" suitable for your company, you will receive from us an electronic order confirmation and invoice (including VAT statement) and, after receipt of payment, a corresponding certificate by mail (only valid with the certificate number stored in our database).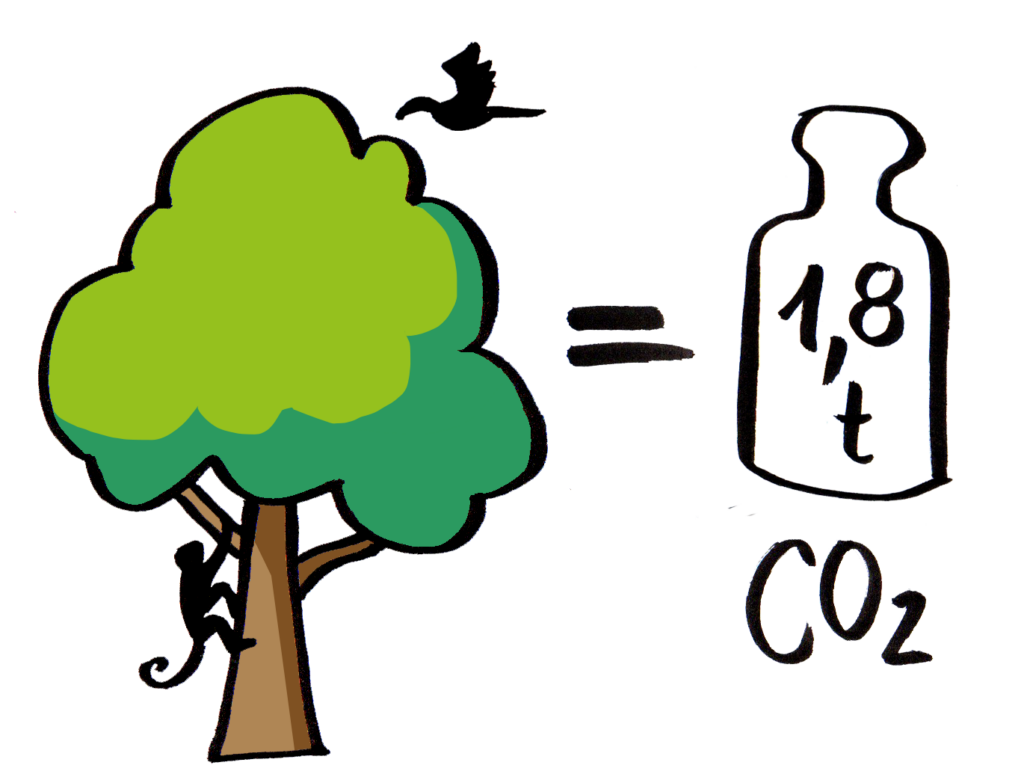 One tree in our tropical
greenlimba
rainforest stores about 1.8 tons of CO2 over a lifetime of about 80 years.
(Source: United States Department of Agriculture)
How Big is Your Ecological Footprint?
The above number corresponds to the amount of trees that would have to be planted in the
greenlimba
rainforest would have to be planted to sequester the corresponding amount of CO2 over a lifetime of about 80 years. The numbers are statistical averages. If you would like to have the very individual CO2 footprint of your company calculated, which of course also includes the corresponding land consumption of your real estate, please contact us.
(Sources: Federal Office of Civil Aviation of Switzerland; Helmholtz Institute,
Verkehrsbetriebe Hamburg-Holstein, Federal Environmental Agency)
♦ Immediate climate protection
♦ Certificate on CO2 offsetting that can be used for promotional purposes
♦ Refuge for wild animals such as chimpanzees, exotic birds and forest elephants
♦ Education for rural areas in Sierra Leone
♦ Management by a German company based in Schleswig-Holstein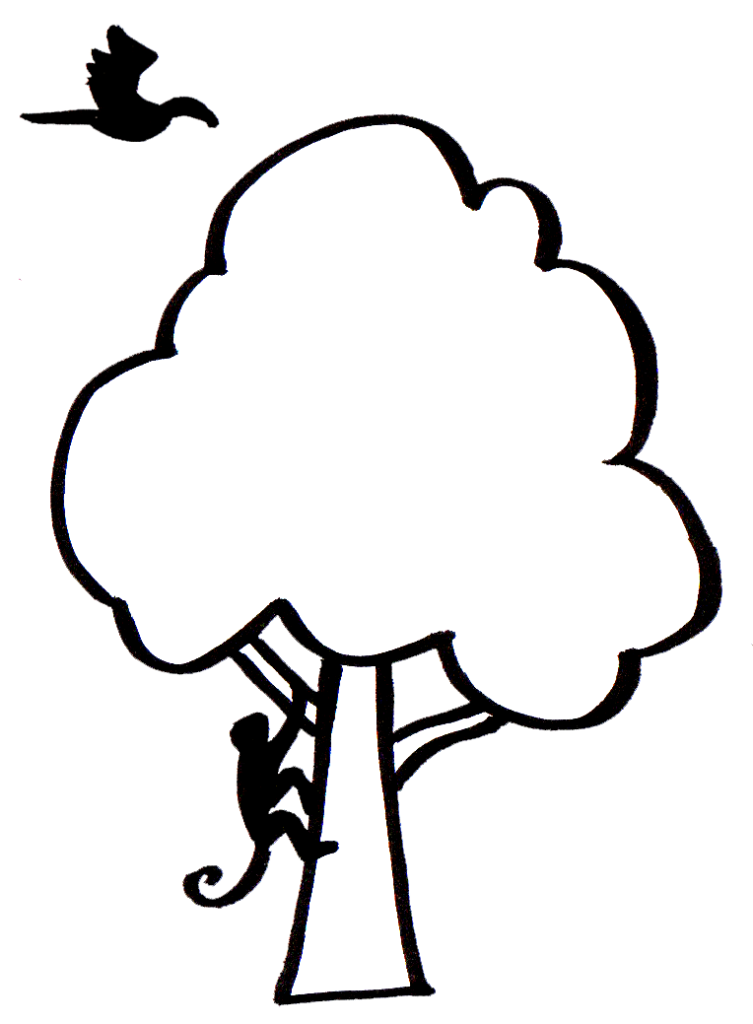 ♦ From the raising tree of seedlings to transplanting on site
♦ Careful care until the trees are big and strong enough
♦ Sustainable project with ISO Risk Management
♦ Creating fair-paying jobs in one of the poorest countries in the world
The motto of greenlimba in Sierra Leone is:
"Fores fa di pikin den we no bon yet". This is Krio and means: A forest for the still unborn children.
"The good news is, we have everything we need now to respond to the challenge of global warming. But we should not wait, we cannot wait, we must not wait. " Al Gore
Global climate change is now an undisputed fact and the options for addressing it are on the table. More and more companies in Germany are interested in offsetting their carbon footprint and are looking for suitable reforestation projects. The areas in question for this in Germany and Europe are only available to a limited extent. In West Africa, on the other hand, the tropical rainforest has been shrinking for decades, although as part of the equatorial "green lung" it is essentially responsible for the world's climate, and thus also for ours.
The benefit of your investment in greenlimba is multilayered: In the short term it contributes to the positive image of your company, in the long term to a climate neutrality of your company / your production. Their marketable commitment ultimately leads to a significant reduction in greenhouse gases and additionally creates urgently needed jobs in the seventh poorest country in the world. Our socio-economic engagement is fully transparent and the success measurable in collaboration with international universities. You will receive a personal certificate and annual project reports from us. Use your global commitment with
greenlimba
to retain customers and increase sales at home.
Our integrated program will be implemented explicitly with and not against the local people, i.e. agriculture will continue to be possible in the project region, there will be educational offers in cooperation with the vocational school of Kamakwie and support for the cautious expansion of eco-tourism. The local communities are enthusiastic about the idea, as they are already clearly feeling the effects of climate change: climate extremes are increasing, the soil is eroding, bushfires are on the rise, the water table is falling, and harvests are getting leaner.
Become a part of this unique project now with a total area of more than 50,000 hectares and experience how a dedicated idea becomes reality. Score points with climate protection and
greenlimba
.
Our climate does not stop at national borders and makes no distinction between rich and poor, black and white. Either we make it together – or not at all. The motto of greenlimba in Sierra Leone is:
"Fores fa di pikin den we no bon yet". This is Krio and means: A forest for the still unborn children.