The German founders of greenlimba, Marion von Oppeln and Lars Bessel, have been active in Sierra Leone for years, both professionally and with voluntary work, but above all passionately. They know the country and the mentality of its people and have excellent contacts to the stake holders in the region.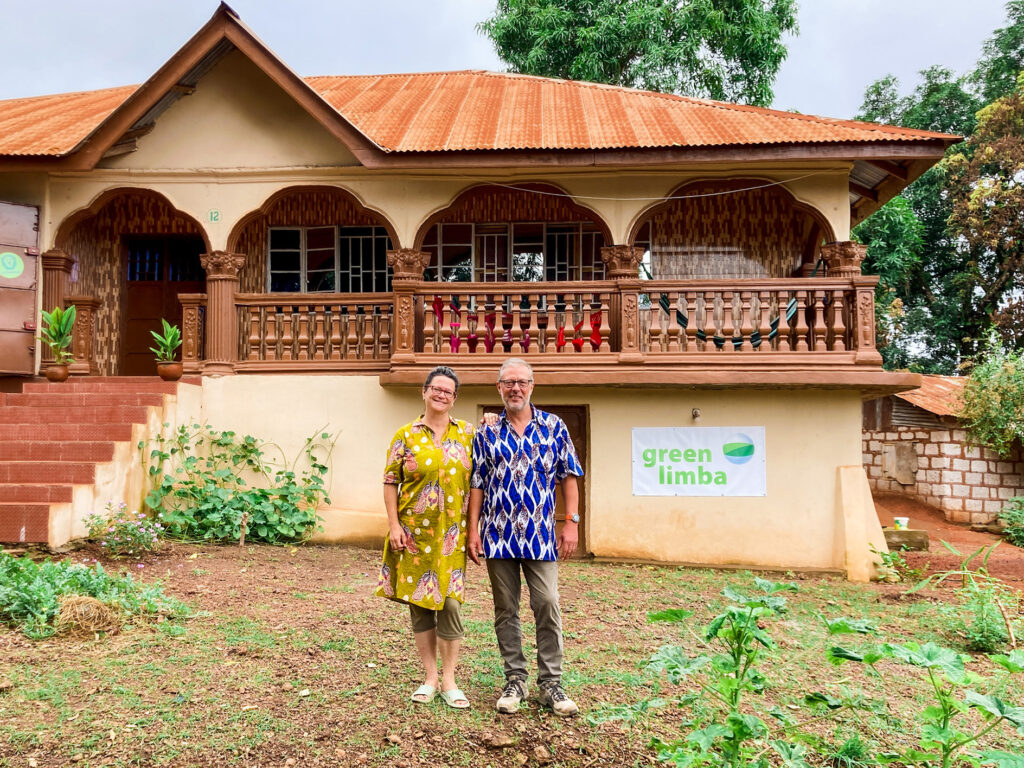 It all began in 2017, when the illustrator and journalist were researching for the first German-language travel book about Sierra Leone "No food for a lazy man" and landed at Freetown's Lungi International Airport. Three weeks of adventure travel between the Atlantic and the rainforest also brought them to Kamakwie, the capital of the Karene District. They first founded an association called Mahmoo e.V. to support the vocational centre SEVOC. Two years later, the northern German couple opened their successful social business LIONBAG: Stylish tote bags made from upcycled cement bags and colorful African fabrics at the vocational centre are sold to customers in Europe.
The evident destruction of the last tropical rainforest in West Africa finally led Marion von Oppeln and Lars Bessel to start their environmental protection company greenlimba in 2022. The two see themselves as idealists, their commitment is passionate but still realistic. Together with their team in Sierra Leone, they therefore created the conditions for a promising start of their ambitious reforestation program in 2021, which took place in the summer of 2022.
The German founders of greenlimba, Marion von Oppeln and Lars Bessel. The couple lives and works alternately in Kamakwie and Schleswig-Holstein, Germany.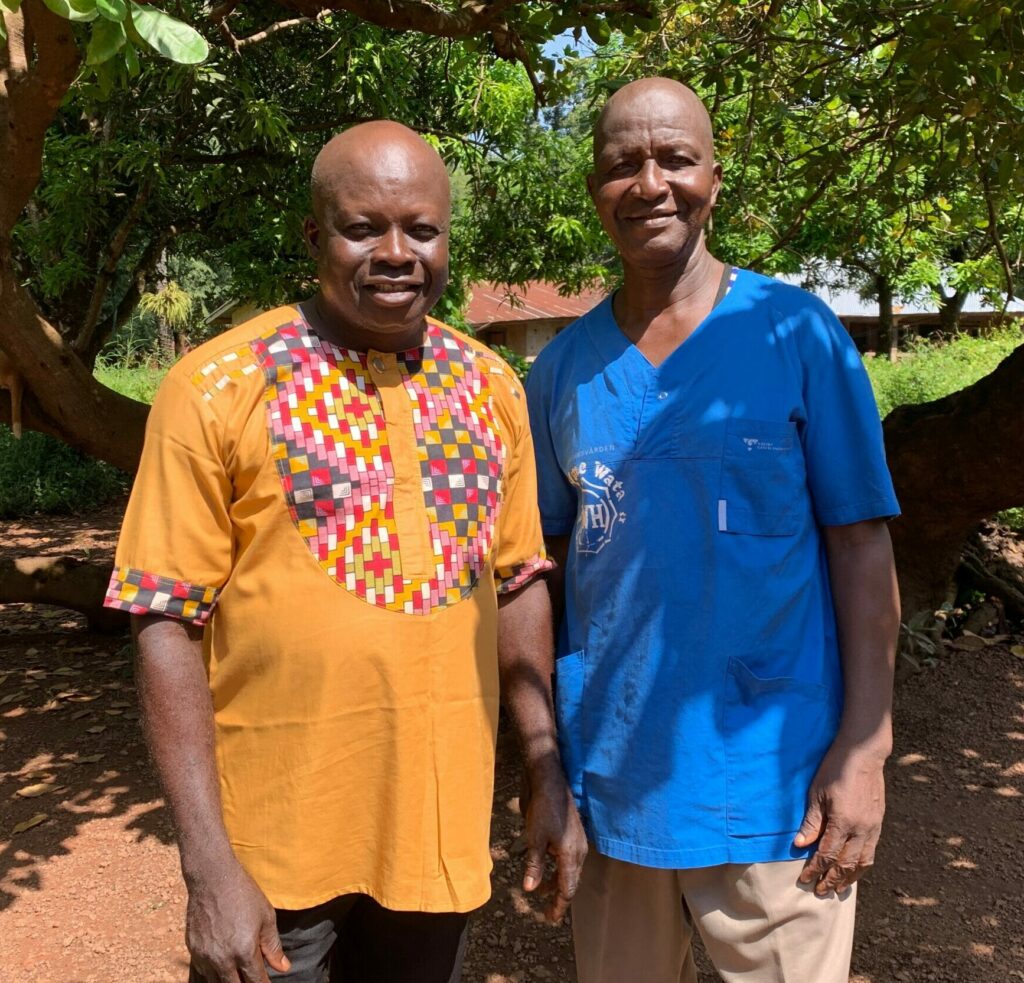 The project managers of greenlimba in Sierra Leone are Saidu Sesay (left) and Anthony Jacob Turay. The two perfectly combine local knowledge of both people and nature, educational talent, expertise and, above all, they have long dreamed of a return of their rainforest.
Paramount Chief, Section Chiefs and Town Chiefs unanimously show their approved of the project in Kamakwie in November 2021 as traditional representatives of landowners greenlimba. They certify their support with their signatures or thumbprints . (Photo: Maier)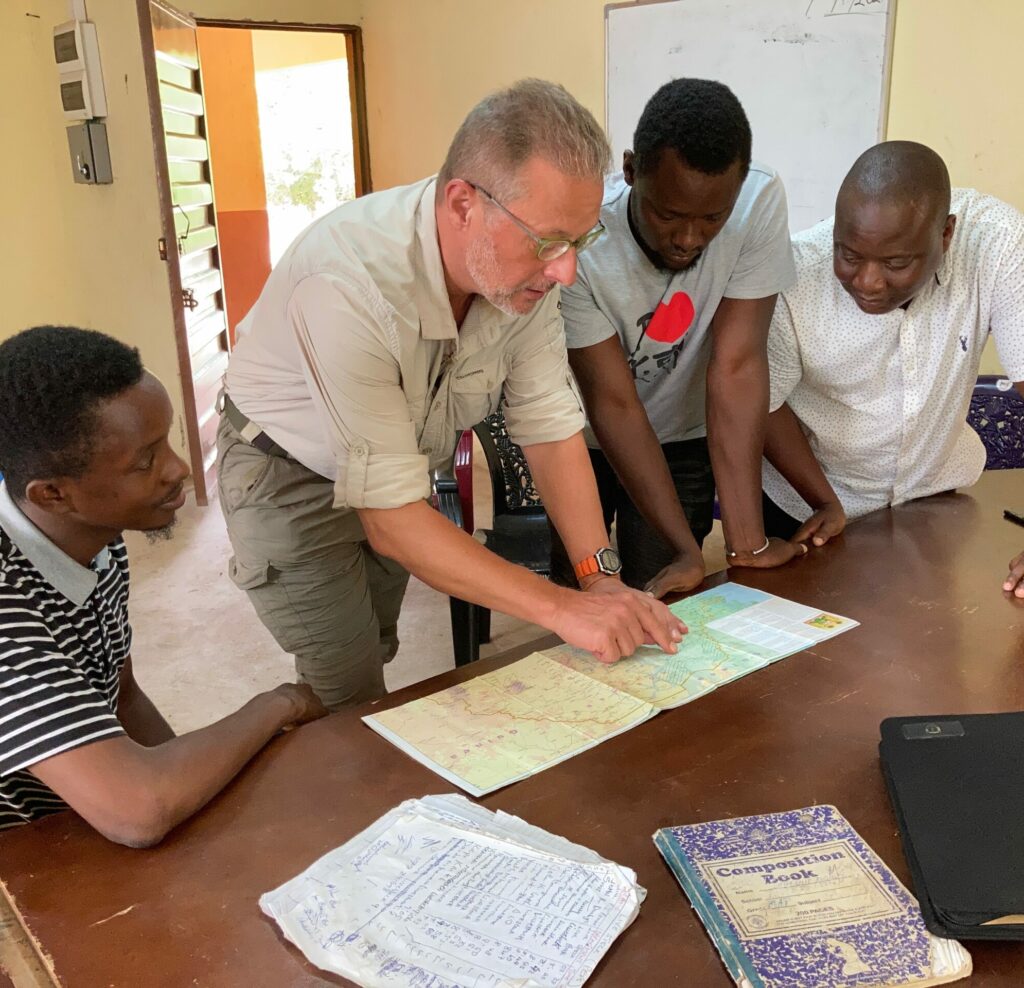 The employees of the Ministry of Forestry in Kamakwie are also very interested in the new greenlimba-rainforest. Same for the District Council as a political regional government, they make every endeavor tosupport the work of the German company.